For a number of reasons, empirical research on human communication at a descriptive ethological level has almost become obsolete. This is mainly due to methodological problems related to the observation and description of behavior, but partly also to the nature of human behavior itself.
New approaches have changed the situation dramatically. A rapid growing body of literature now deals with the quality of human motion, its underlying brain mechanisms, and the possible theoretical consequences of these findings. Communication is no longer understood as a series of sequentially transferred signals, but as a dynamic system of cross-modal attunement with attention regulation, engagement, intentional affective signaling, and affectively mediated thinking.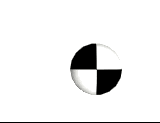 Abstraction of dancing movements for research on personality perception from body motion.